Intro
CyberCool 2 with scroll compressors

CyberCool 2 with cooling capacity 50 - 600 kW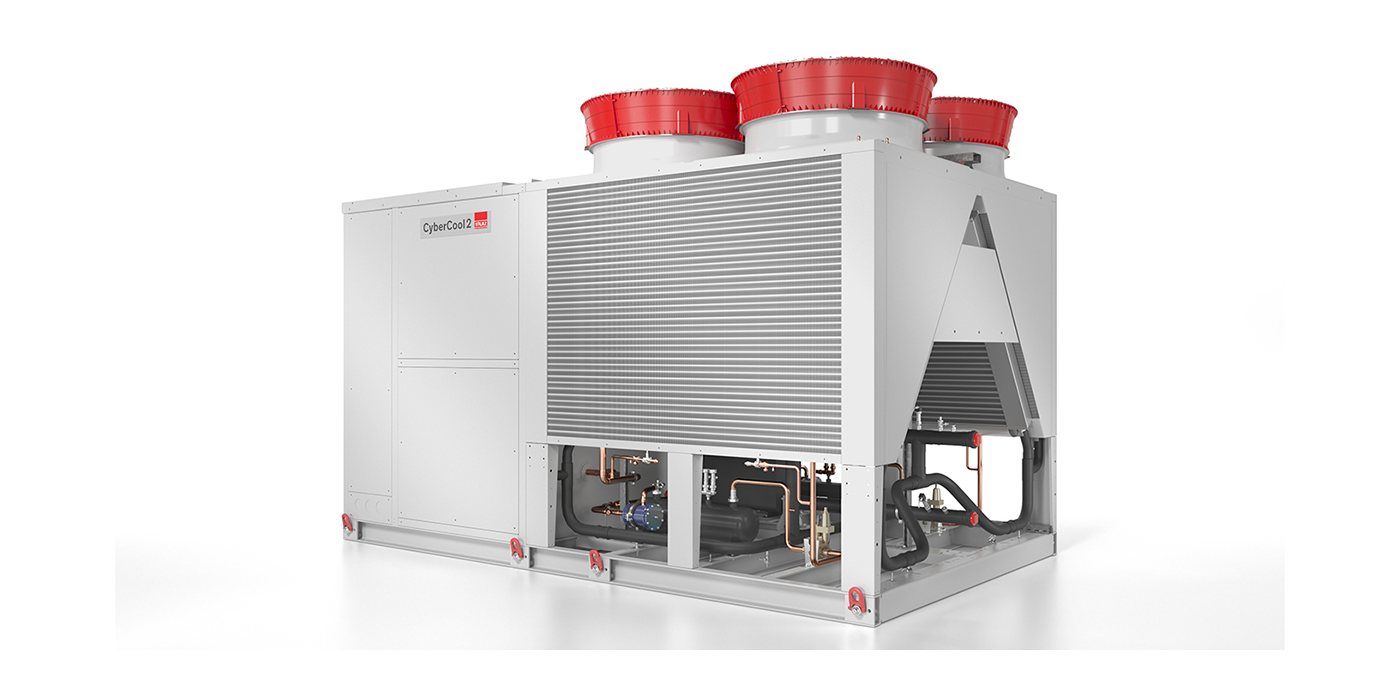 CLIMATE.CUSTOMIZED
CLIMATE.CUSTOMIZED. You have the challenge, we have the solution

Available versions for this product:
Options
Automatic transfer switch

Compressor soft start

Energy meter in the electrical cabinet

Corrosion protection

Axitop

Fold-away fans

Weather roof
Features
No efficiency without "Mixed Mode Boost"
In temperate zones, chillers with Free Cooling run in Mixed mode most of the year. Therefore, the greatest potential savings, by some margin, can be achieved by optimizing Mixed mode.
In Mixed mode, the outstanding performance values of the CyberCool 2 have maximum impact: it efficiently utilizes the condensation pressure control in Mixed mode to cut the energy consumption of the compressors to a minimum.
Innovation: Unlike conventional chiller solutions, with "Mix Mode Boost" the CyberCool 2 makes 100 % use of the surfaces of the DX coils without having to regulate the fan speed. This dramatically enhances energy efficiency and slashes operating costs.

DX mode/Compressor cooling: The CyberCool 2 cuts operating costs to a minimum in every operating mode, even in relatively energy-intensive DX mode: in DX mode, the CyberCool2 achieves the best efficiency values in mission-critical applications compared with competing systems – every time.
Free Cooling: At low outside temperatures, the water is cooled solely with the aid of these temperatures. Energy consumption is reduced to an absolute minimum thanks to the maximized Free Cooling coils and early, infinite switchover points.
STULZ Services
Contact