Intro
CyberCool 2mini

A block of power: 50 –130 kW

With the CyberCool 2mini, our customers receive a custom tailored solution that is ideally configured for their particular application.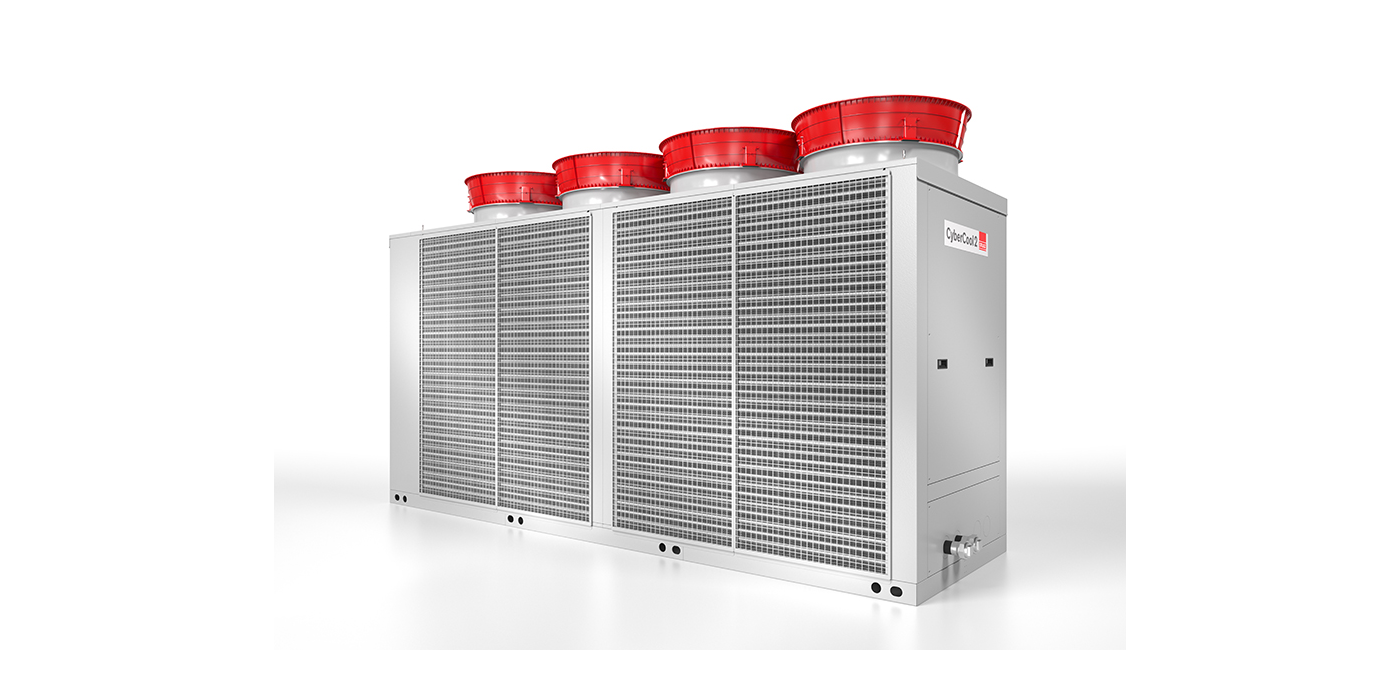 Advantages
Big or small, the advantages are equal
Free Cooling and "Mix Mode Boost" for maximum potential savings

Size-optimized microchannel condensers and Free Cooling coils for extra efficiency

Low hydraulic pressure drops to minimize pump energy consumption

A broad range of applications at high (+45 °C) and low outdoor temperatures (-40 °C)

With EC fans as standard; with AxiTop as an option

Low noise version (optional)
Available versions for this product:
CLIMATE.CUSTOMIZED
CLIMATE.CUSTOMIZED. You have the challenge, we have the solution

Reliability – Made in Germany
High-quality components from a leading manufacturer combined with craftsmanship and engineering skill Made in Germany guarantee our units' high quality and reliability over their entire lifecycle.
In order to satisfy STULZ quality requirements, after production each unit undergoes tests for performance, leakage and pressure resistance. This equipment function test is part of every production process, and is performed on our in-house test rig. What's more, you can have CyberCool 2 units tested in your individual operating and site conditions.
This creates transparency and confirms the unit's performance and energy consumption.
Options
Automatic transfer switch

Compressor soft start

Energy meter in the electrical cabinet

Corrosion protection

Axitop
No efficiency without "Mixed Mode Boost"
In temperate zones, chillers with Free Cooling run in Mixed mode most of the year. Therefore, the greatest potential savings, by some margin, can be achieved by optimizing Mixed mode.
In Mixed mode, the outstanding performance values of the CyberCool 2 have maximum impact: it efficiently utilizes the condensation pressure control in Mixed mode to cut the energy consumption of the compressors to a minimum.
Innovation: Unlike conventional chiller solutions, with "Mix Mode Boost" the CyberCool 2 makes 100 % use of the surfaces of the DX coils without having to regulate the fan speed. This dramatically enhances energy efficiency and slashes operating costs.

DX mode/Compressor cooling: The CyberCool 2 cuts operating costs to a minimum in every operating mode, even in relatively energy-intensive DX mode: in DX mode, the CyberCool2 achieves the best efficiency values in mission-critical applications compared with competing systems – every time.
Free Cooling: At low outside temperatures, the water is cooled solely with the aid of these temperatures. Energy consumption is reduced to an absolute minimum thanks to the maximized Free Cooling coils and early, infinite switchover points.
STULZ Services
Contact