Free Cooling

Free Cooling. Maximum possible efficiency.

The CyberCool 2 range is available in Free Cooling version, which allows significant energy savings, mainly in cold and temperate climates.
When outside temperatures are low, Free Cooling can completely replace energy-intensive compressor cooling. In temperate local climates, the CyberCool 2 runs in energy-efficient Mixed mode, i.e. a mixture of Free Cooling and compressor cooling.
Different operation modes
No efficiency without "Mixed Mode Boost"
In temperate zones, chillers with Free Cooling run in Mixed mode most of the year. Therefore, the greatest potential savings, by some margin, can be achieved by optimizing Mixed mode.
In Mixed mode, the outstanding performance values of the CyberCool 2 have maximum impact: it efficiently utilizes the condensation pressure control in Mixed mode to cut the energy consumption of the compressors to a minimum.
Innovation: Unlike conventional chiller solutions, with "Mix Mode Boost" the CyberCool 2 makes 100 % use of the surfaces of the DX coils without having to regulate the fan speed. This dramatically enhances energy efficiency and slashes operating costs.

DX mode/Compressor cooling: The CyberCool 2 cuts operating costs to a minimum in every operating mode, even in relatively energy-intensive DX mode: in DX mode, the CyberCool2 achieves the best efficiency values in mission-critical applications compared with competing systems – every time.
Free Cooling: At low outside temperatures, the water is cooled solely with the aid of these temperatures. Energy consumption is reduced to an absolute minimum thanks to the maximized Free Cooling coils and early, infinite switchover points.
Available also as non-glycol version
There are some buildings where glycol cannot be used. Therefore, with the "Non-glycol2 option" glycol is now only used in the Free Cooling circuit. This option provides the benefits of Free Cooling while refraining from the use of glycol in the building.
However, by separating the Free Cooling and chilled water circuits with an additional brazed plate heat exchanger, the switchover points to Free Cooling and Mixed mode do shift by a few degrees Celsius. To be energy-efficient, the chiller must run in Mixed and Free Cooling mode as early as possible.
This unique STULZ solution keeps efficiency losses to a minimum.
Brazed plate heat exchanger with minimized pressure drops
This permits the use of a "small" Free Cooling pump with low energy consumption (must run continuously in Mixed and Free Cooling mode)
High quality, meticulously selected components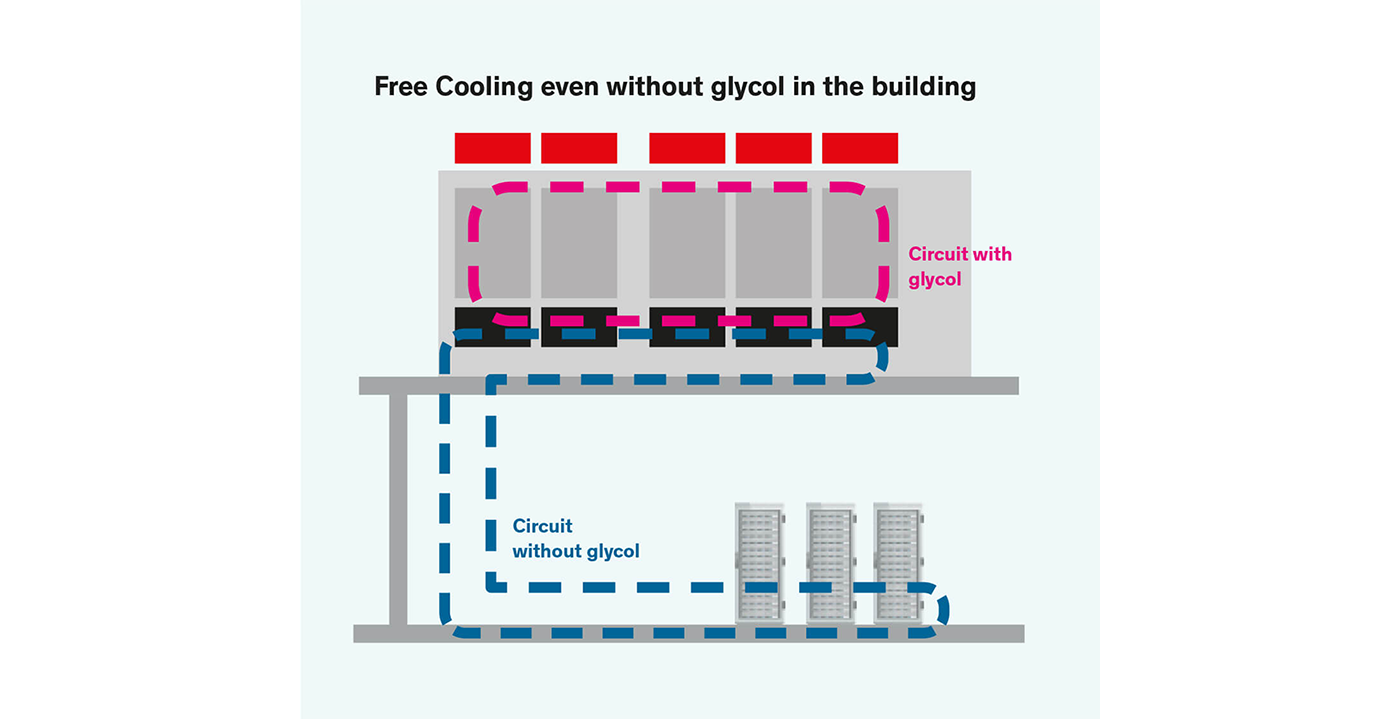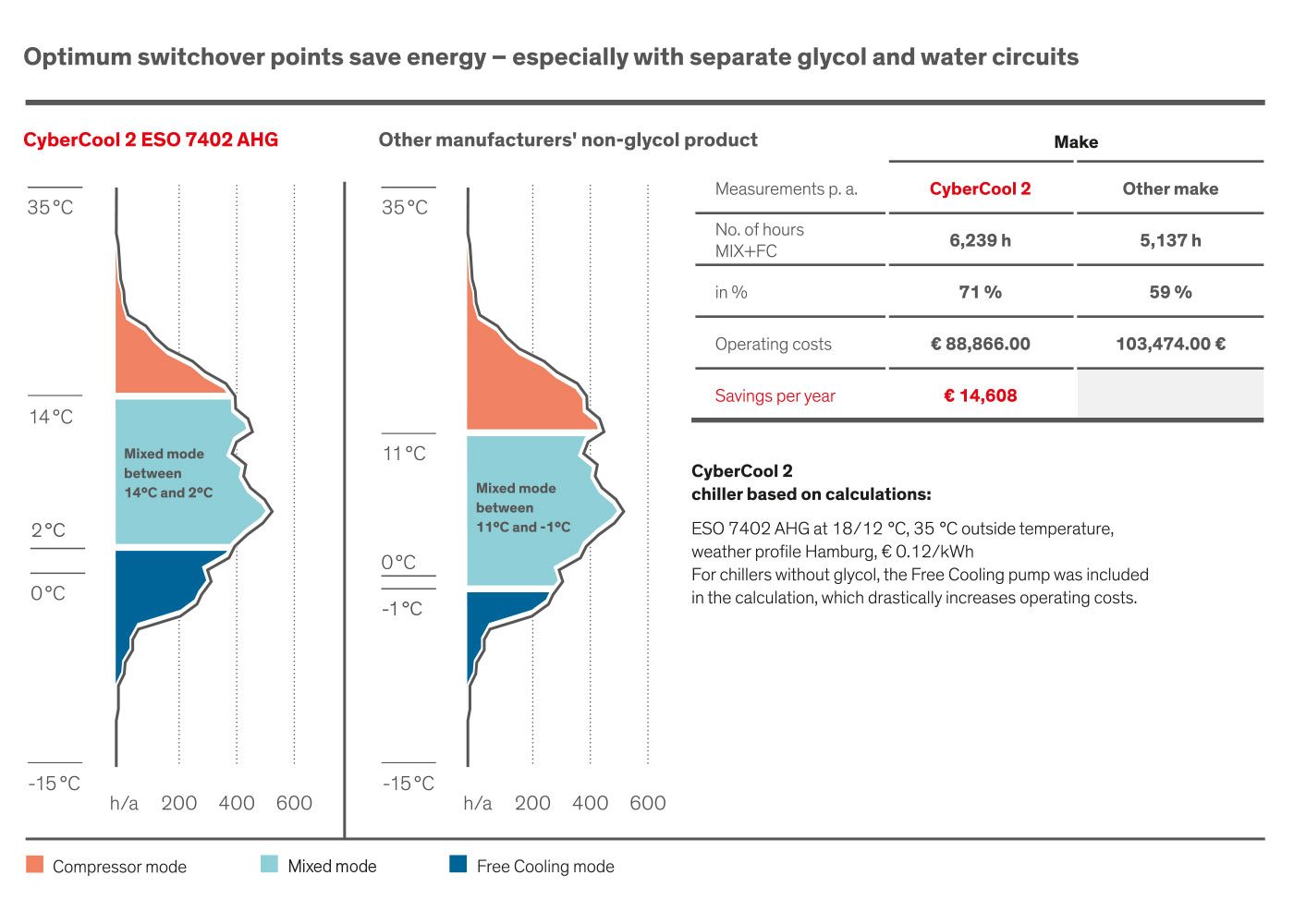 Contact